Introduction
naked smoky palette – The Urban Decay Naked Smoky Palette is a highly coveted eyeshadow palette that is a part of the popnaked smoky palette – The Urban Decay Naked Smoky Palette is a highly coveted eyeshadow palette that is a particular Naked series by Urban Decay.
The palette consists of 12 shades that range from neutral, shimmery tones to darker, smokier hues. It is a must-have for anyone looking to create a smoky eye look that is sultry, bold, and striking.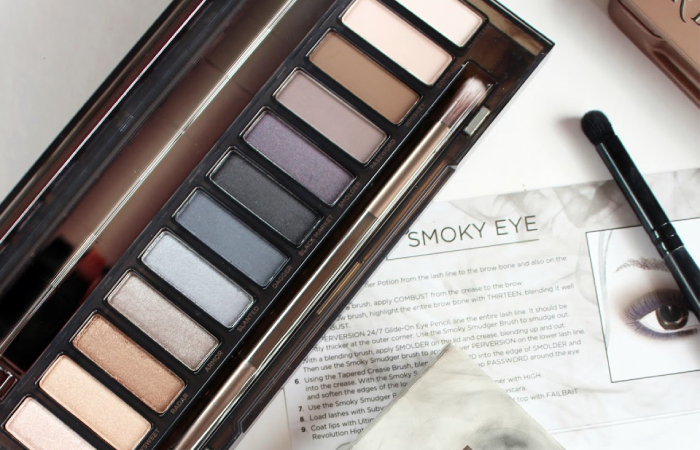 Things You NEED to Know About The UD Naked Smoky Palette
1. Packaging
The palette comes in a gunmetal case with a magnetic closure that is stylish and classy. It is simple to create a variety of looks, from a subtle daytime smokey eye to a dramatic midnight appearance, thanks to the colors' gradient arrangement that transitions from light to dark.
2. Pigmented
The eyeshadows themselves have a velvety texture and are very pigmented, making them simple to blend. They are made with Urban Decay's Pigment Infusion SystemTM, which guarantees that the colors won't wrinkle or fade and that they'll stay on for a long time.
3. Variety
The palette is versatile enough to create a variety of looks because it features a number of finishes, including matte, shimmer, and metallic. High-end neutrals like High, Dirtysweet, and Radar, as well as rich, smoky hues like Smolder and Black Market, are among the available colors. As highlighters, Thirteen and Combust are two lighter, sparkly tones to consider.
4. Special Guide
The Naked Smoky Palette's step-by-step tutorial for achieving various smokey eye looks is one of its special features. This eliminates the need for guesswork and enables even makeup beginners to create a flawless smokey eye.
Swatches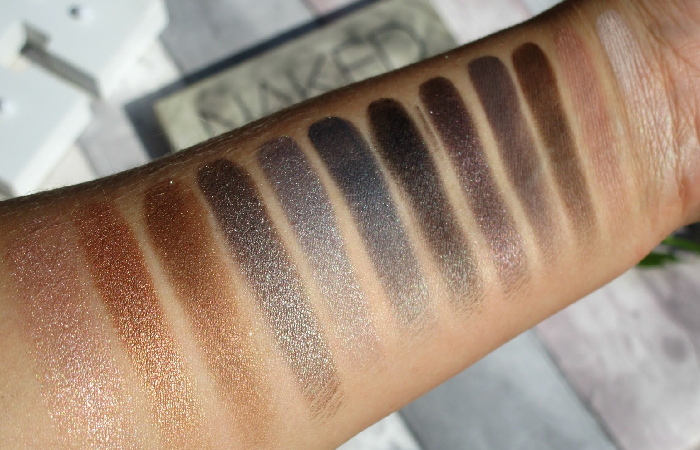 The Shades are : (starting from left)
1. High
2. DirtySweet
3. Radar
4. Armor
5. Slanted
6. Dagger
7. Black Market
8. Smolder
9. Password
10. Whiskey
11. Combust
12. Thirteen
Conclusion
It contains 12 powder eyeshadows in shades perfect for creating smoky looks.
Nine of the colors—High, Dirtysweet, Slanted, Dagger, Smolder, Password, Whiskey, Combust, and Thirteen—are brand-new. While the remaining three are not entirely new in the palette (Radar, Armor, and Black Market).
The dual-tipped brush that comes with the product includes a pencil brush head on one end and a tapered blending brush head on the other.
It includes a list of smoky eye recommendations as well as four straightforward, short step-by-step eye tutorials: the iconic UD smokey eye, smokey reality star, smokey cat, and everyday smokey.
A magnetic clasp secures the palette.
Excellent wear time is provided. Far better than the typical seven to eight hours we often get from UD shadows, in my opinion. These shadows might easily continue for a 14-hour period of time.
The ease of shadow blending is where things start to get a bit tricky. The Naked Smokey shadows mix incredibly well when applied over a wetter eye primer base. It won't be difficult at all to get one hue to blend into the next. However, they tend to snag on some spots more than others when placed on top of a base that is drier.